All our immersion heater technicians are insured and also RECI certified electricians so you know your in safe hands. We are part of the Infinity electrical group WE ARE 100% IRISH OWNED COMPANY.
Immersion Thermostat Repair & Installation
SET PRICE REPAIRS INCLUDING PARTS AND LABOUR
CALL 0831625009 OR 01-4458543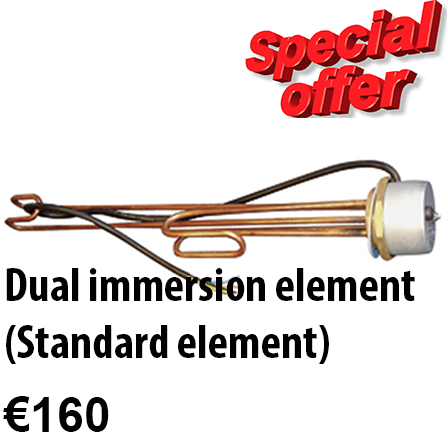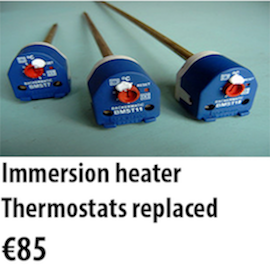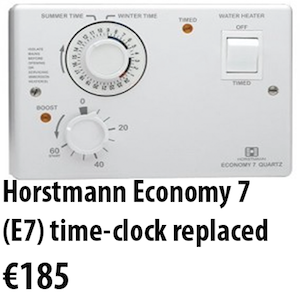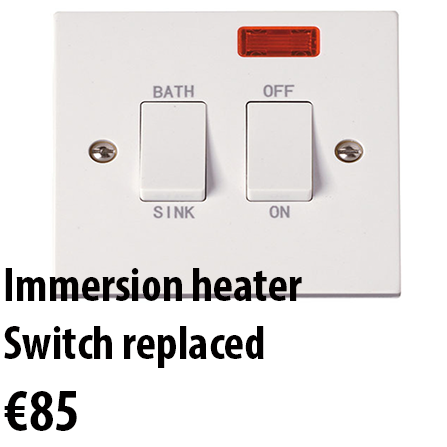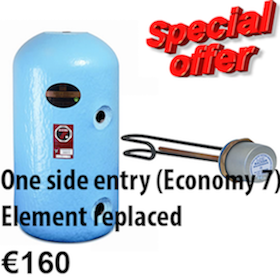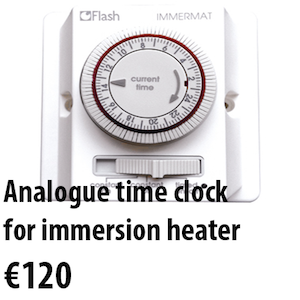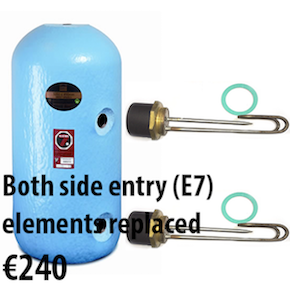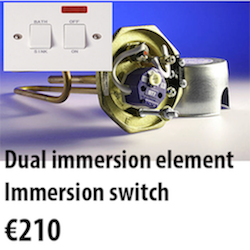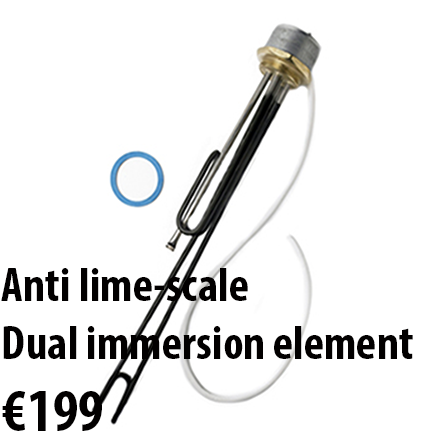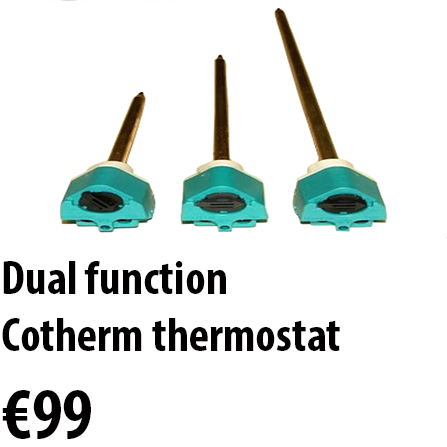 - COMMON IMMERSION HEATER PROBLEMS ,THERMOSTAT, IMMERSION SWITCH, TIME CLOCKS AND IMMERSION HEATER ELEMENT REPAIRS-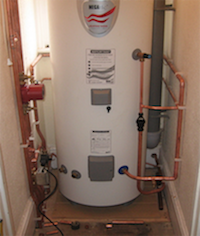 Unvented hot water systems (unvented immersion heaters)
These systems are far more complicated, and have many more parts to them but do allow near mains pressure hot water supply. They are designed to do away with the storage cistern and operate at a much higher pressure than the open vented system. At immersion-heater.ie we are experts in replacing faulty unvented immersion heater elements and thermostats for these unvented cylinder systems from manufacturers like megaflo and heatrae. They are not very common in Ireland but our team of plumbers and electrician have a vast experience in changing out broken thermostats and elements for these unvented systems, so call our Dublin office today for a price or check out out set price repairs page
---
Immersion Heater Repairs Dublin
Immersion-heater.ie provides the best immersion heater repair service in Dublin. If you notice you immersion heater is broken. You can call our professional RECI company to get your immersion heater repaired with Our team of expert electricians and plumbers that are fully insured and have the specialised tools and replacement parts needed for efficient immersion element repair they have worked on all types of hot water cylinders with a standard copper to elemex anti-lime scale immersion element So if you need a immersion heater replacement in Dublin you can call our office for a set price repair and we will strive to have electrician out to your home that same day.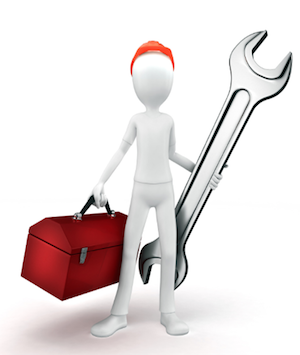 ---
Customer Support
We are a Dublin Based company so if you find you have broken immersion you can us on 086-1625009. We can have an electrician available that same day
Hard water areas
We also install elemex Anti-lime scale immersion heater elements in all areas of Dublin, if you live in a hard water area you should get a stainless steel incoloy immersion heater element installed
Over temp thermostat
All of the new elements we install have safety over temperature thermostat, these save your water cylinder from boiling should your thermostat fail
Economy 7 time clock
Our technicians carry all types of time clocks, We can replace you faulty E7 time clock for a set price of €185. These clocks are generally used in apartments so call our Dublin team if you need your time clock replaced
Immersion timer switch
we install all all types of time clocks from the standard flash analogue timer to the digital Sangamo programmable time switch with a booster
Water cylinder replacement
We have a team of plumbers on call, when it comes to replacing you hot water cylinder, we are number one in Dublin and have a set price of €480 for a standard domestic cylinder
Hello immersion-heater.ie i just want to say thanks for been coming to my home so quick and what prompt service, would defiantly recommend you!!!

- Hannah Dublin 12
hi guys thanks again for the immersion heater element changed its running perfect

- maire Dublin 5
we call and they had a electrician out that day, great company and got the time clock change in less then a hour.

- Bruce Dublin 8
Who We Are
We are a Dublin based company that specialise in all aspects of immersion heater repairs and replacement parts for water heaters. With our team of electricians and plumbers we can offer all our clients in Dublin a set price and same day repair for their broken hot water heater and supply a service that they will come to expect in the future. Should you require additional electrical works you can click on our electrician Dublin home page!!! INFINITY ELECTRICAL
thermostat was the cause of the problem
hot water immersion heater problems repaired on the spot
immersion heater element problems solved in less then a hour
time clock malfunction was the issue
---